ESA rotogravure printing
Increase your printing quality at higher speeds and at the highest safety level
Electrostatic assist is used in rotogravure printing to prevent missing dots and ensure higher-quality images with high ink and color density.
To guarantee the best and homogenous printing results ever seen, Hannecard developed the unique patented solutions HanneResist & HanneVision where carbon nano particles are added to its elastomer coatings. Thanks to this unique combination a more homogeneous electric field is generated, offering more accurate attraction of ink on the printed medium and resulting in a superior printing quality. This new technology also better controls the electric charge submitted to the roller, thus lowering the risks for over-charging and sparks.
Our HanneResist & HanneVision covering solutions are suited for the decor & cardboard packaging (especially cigarette packaging) printing industry and complies with all electrostatic assist systems (top loading, direct charge (core charging) and side loading). Both solutions are available for roller as well as for sleeve coatings.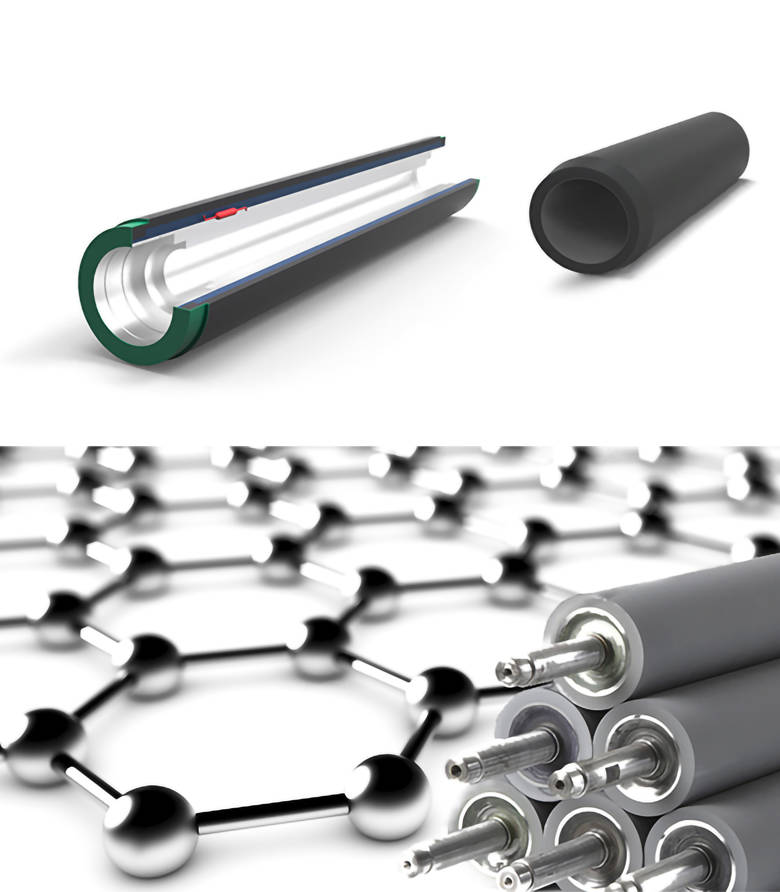 Our ESA coating advantages
Superior quality
More constant electrical resistance & even attraction of ink on the printed medium resulting in superior print quality

Cost saving
Easier and faster set-up, longer lifetime, less downtime, less maintenance, easier to clean & lower energy consumption

Longer lifetime
Thanks to its improved abrasion resistance, improved deformation recovery & high resistance to water and solvents

Higher press speeds
Reduced heat build-up allowing higher press speeds

Improved safety
Improved control of the electric charges

Improved resistance
Higher resistance to water and
solvent based inks