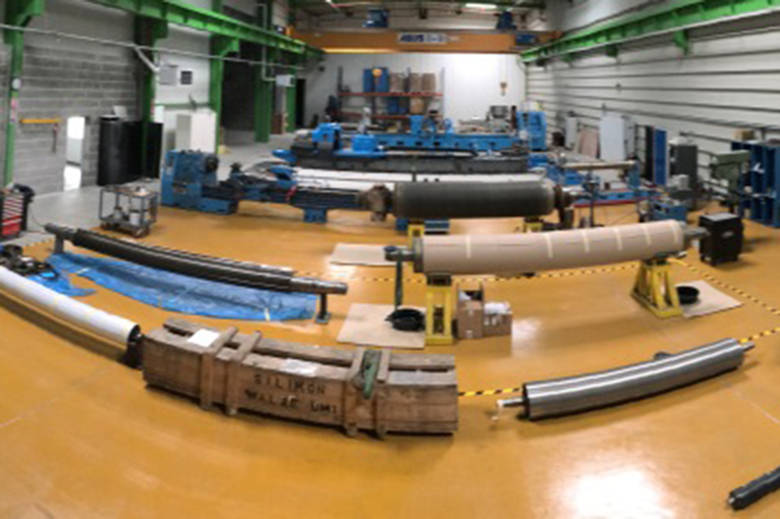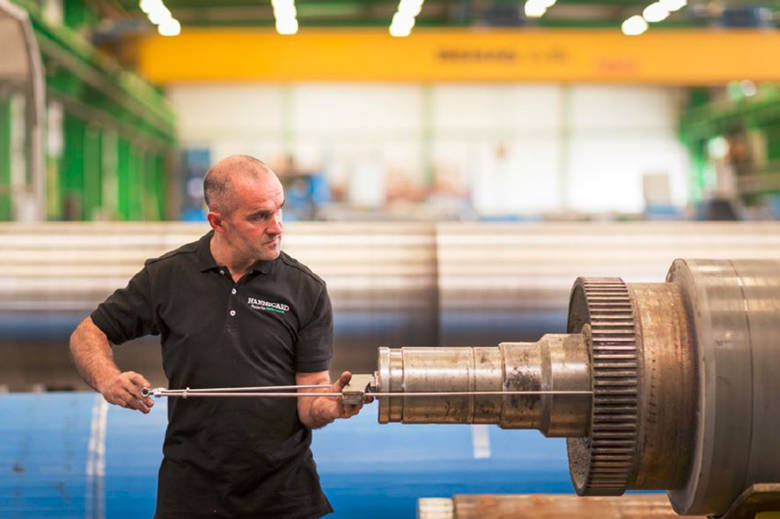 Mechanical roll services
Hannecard can carry out a complete overhaul of suction press rolls and suction cylinders, but also of crown-controlled rolls such as Kusters, CCRolls and Nipco, including a test run with a hydraulic bench. A complete overhaul entails cleaning and used parts replacement following assessment during disassembly and inspection of the roll.
Journal replacement, bearing seat repairs, dynamical balancing at machine speed and cleaning and painting are among our other services.
Finally, Hannecard offers non-destructive tests. Depending on the customer's requirements, Hannecard can conduct ultrasonic, magnetic particle and color testing to identify cracks in rolls and journals, thus limiting the risk of major mechanical failure.