Non-ESA rotogravure printing
Improve your printing performances, speed and quality
Rotogravure (also known as gravure) is a form of printing that utilizes an engraved cylinder and an elastomer coated impression roller. The engraved image on the cylinder picks up the ink which is transferred to the web using pressure.
Roller and sleeve covering play a crucial role in the rotogravure printing process as they ensure an even and maximum coverage of the ink in order to achieve the highest printing quality. Hannecard has been active and specialized in roller and sleeve coverings for gravure printing for more than 50 years now to ensure a perfect printing quality.
Discover all our covering solutions for your rotogravure rollers here below.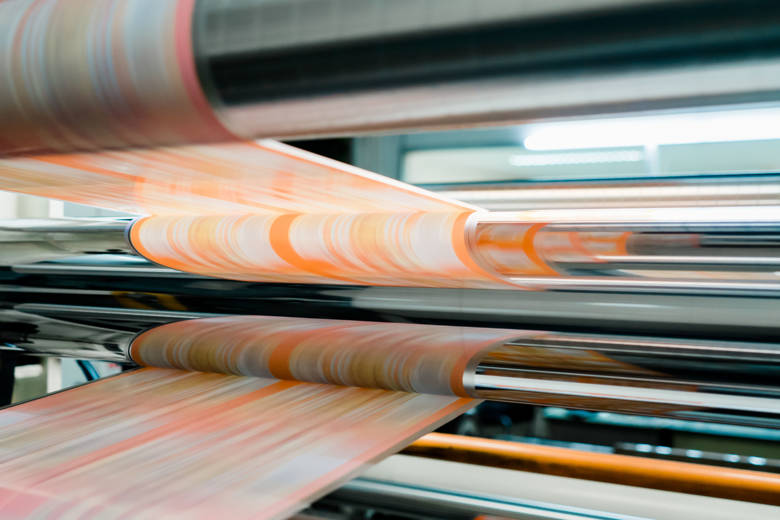 Antistatic rollers & sleeves
Electrostatic assist cannot be used for metallic inks due to the risk of short circuits or sparks. To enable dissipation of static electricity, we offer antistatic coatings. The PressoGraf range for classical rotogravure presses comes in the following variants, each with their own specific qualities. All versions are by default antistatic and so reduce fire risk as a result of sparkover. The impression roll coverings or sleeves are available for the applications of decorative printing, cardboard printing and flexible packaging.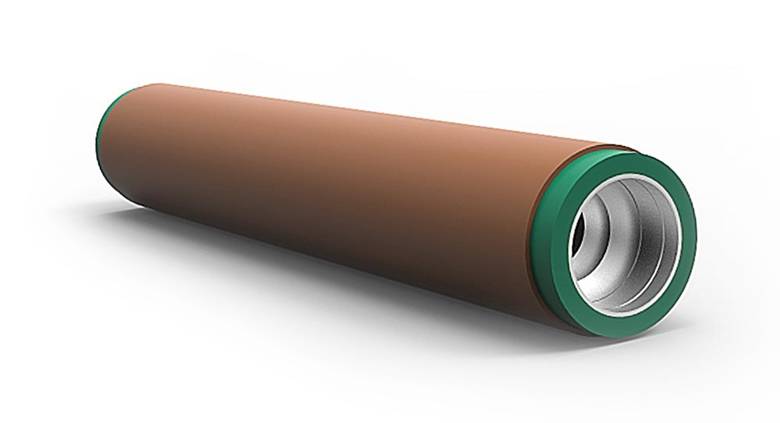 PressoGraf-XP
Brown – Polyurethane, 70-90 Shore A
Best possible mechanical and dynamical behavior, increased lifetime
Good chemical resistance against ketones, alcohols and acetates
Far higher abrasion resistance and deformation recovery compared to rubber solutions
Antistatic covering
PressoGraf-SB
Black – Rubber, 70-90 Shore A
Very good mechanical and dynamical behavior
Excellent chemical resistance against ketones, alcohols and acetates
Antistatic covering
Roller for stripping
Hannecard provides covered rollers for stripping used to separate the packaging from the skeleton after die-cutting. These rollers are the counterpart of a metal roll with pins and air exhaust. The pins ensure the separation between the two cut parts of the cardboard yet wear out the rubber roller during operations, requiring regular recovering of the roller. Using Hannethane rollers allows you to reduce the recovering frequency by a ratio of 4 to 6.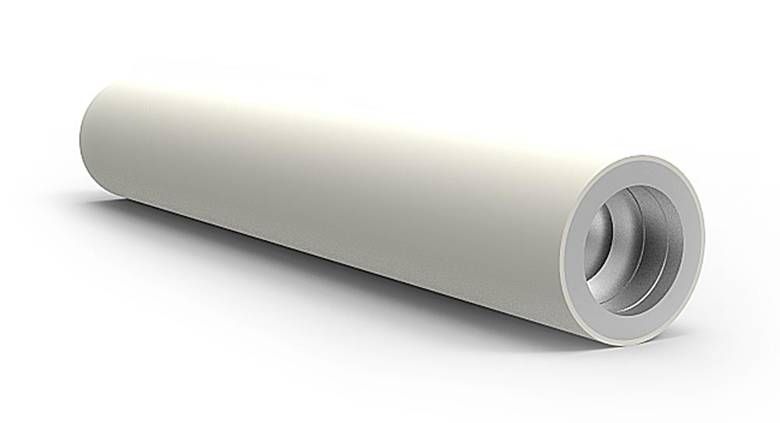 Hannethane AS 80
PU 80 Shore A
Very high resistance to cutting
Antistatic
Current dimensions: ⌀ core 130mm ⌀ covered 150 mm to 152 mm length 670, 860, 870 or 920 mm
Coating rollers or sleeves
In the domain of adhesive film and paper production, several techniques can be applied for primer and finish coating. Hannecard supplies rubber, as well as polyurethane roller coverings suited for both water and solvent-based coatings. Depending on the process, the pick-up, transfer or back-up roll can be elastomer coated. All qualities mentioned below are also available in antistatic versions.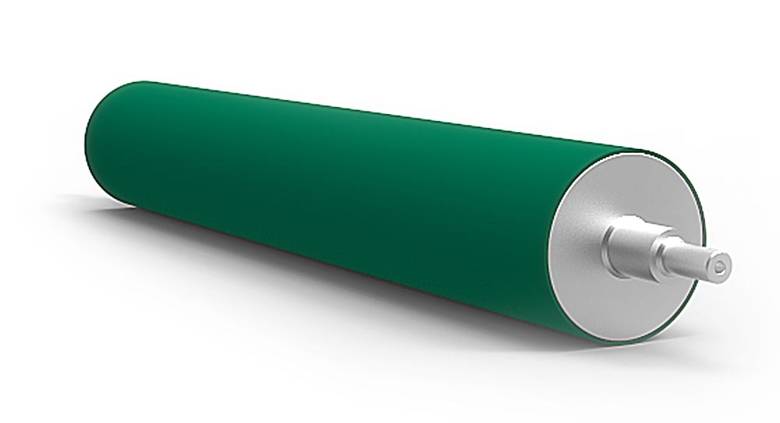 High-end PU
Monkal-5, Green transparent, Yellow transparent, 50-70 Shore A
Best dynamical stability at high speed
Outstanding chemical resistance
High abrasion resistance
Special, defect-free casting technology
Improved transfer properties, suitable both for low and high coating weight
Resistant to temperatures up to 80°C
Standard rubber
MultiCoat-SB Green, 35-80 Shore A
Excellent surface properties
High chemical resistance
Resistant to temperatures up to 120°C
Inking rollers
The disadvantage of traditional textile covered rollers is that they do not assure uniform inking jobs at high printing speeds. Hannecard has developed a solid alternative: DoseRight, a laser-engraved 60 Shore A rubber roll covering. Different laser engraved patterns (squared, pyramidal, honeycomb, scattered, etc.) are available, in function of inking type and application. Laser engraved inking rollers assure a uniform and correct inking of the printing roll, avoid ghost image appearance and reduce the ink spillage. The advantages of DoseRight include: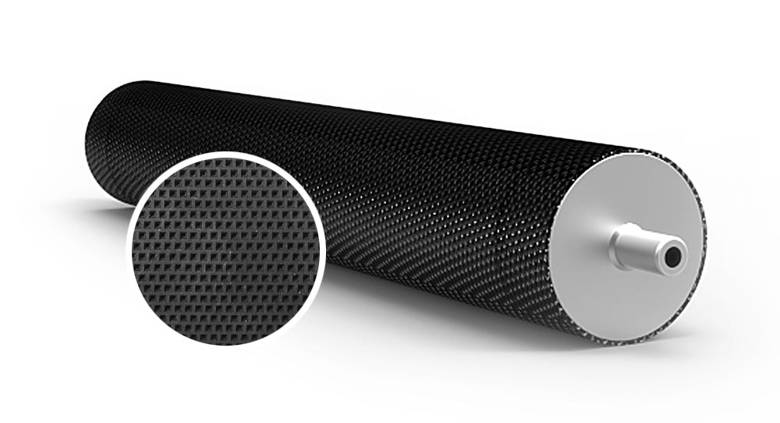 No cell filling
No lines
No ghost image
Splicer rollers
To assure non-stick, non-crushing and non-marking for fine media (low density paper, thin film and flexible packaging) and 'correcting' characteristics for the contacting web, Hannecard has developed MicroGraf, a micro-cellular foam rubber for the covering of the paster rollers for the splices.
MicroGraf is soft and assures the desired constant elasticity. This quality allows for planar corrections and the elimination of air pockets in the spliced web reels. As a variant, we can extend the MicroGraf paster roller covering in a double layered version called MicroGraf+. In this case, the top layer is a compact harder rubber, which can be finished helicoidally or with other special types of grooves, according to the web medium. For rougher media like Kraft paper you can rely on our low-hardness polyurethane series Splice-O-Graf, that comes in hardnesses of 22 or 30 Shore A, and which combines a high elasticity with increased mechanical and dynamical properties.