New sleeves
As a sleeve manufacturer, Hannecard offers a variety of custom-made sleeves that will enhance the quality of your products.
Rubber and polyurethane coated fiberglass sleeves
Fiberglass sleeves have become an essential element of many printing and converting processes and can help to drastically reduce changeover times. As most sleeves are combined with elastomer coverings, Hannecard has opted for in-house development and manufacturing of these products.
1. Tapered sleeves for rotogravure, lamination and coating applications:

Electrical insulating sleeves for standard applications
Semi-electrical insulating sleeves have been specially developed for most ESA top loading system gravure printing processes on materials with a risk of static load build-up. This ensures the right balance of high quality printing and security for your press.
Conductive sleeves guarantee volume resistivity below 10 kOhm. In combination with Hannecard's conductive elastomers, these sleeves enable effective static discharge to the metal core.
click here to read more about our tapered sleeve solutions
2. Cylindrical sleeves for flexo printing
click here to read more about our cylindrical sleeve solutions

3. HandySleeves® for beverage can coating

HandyCoat®, a breakthrough system in beverage can coating, offers a time and money-saving alternative to classic full wheels. Based on the HandyBase®coater core, the solution features HandySleeve® coater coverings coated with Hannecard's renowned Monkal® polyurethane, a unique covering quality developed expressly for paint and varnish applications, combining perfect coating quality with a long lifetime.
For more information, please visit the HandyCoat® website (https://www.handycoat.eu) or download the brochure
Elastic mandrel sleeves for aluminum, steel and stainless steel coil processing
All of Hannecard's mandrel sleeves are extremely durable and have excellent wear properties. Moreover, all have outstanding expansion and shrinkage rates.
These sleeves are available for all mandrel types and sizes and in thicknesses from 4mm to 120mm.

For more information on our mandrel sleeves, please visit our dedicated Hannecoil mandrel sleeve web page.
Custom-made roller sleeves for every application
Contact us for more information.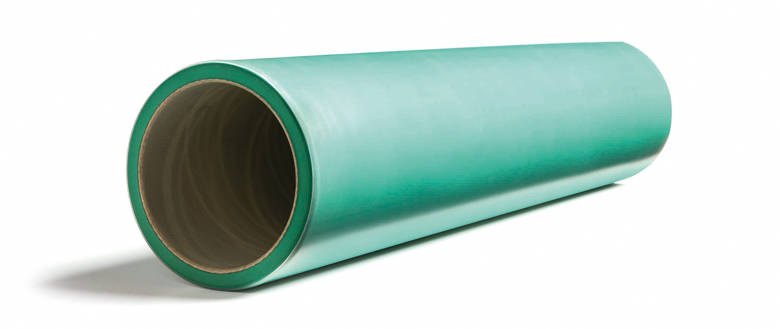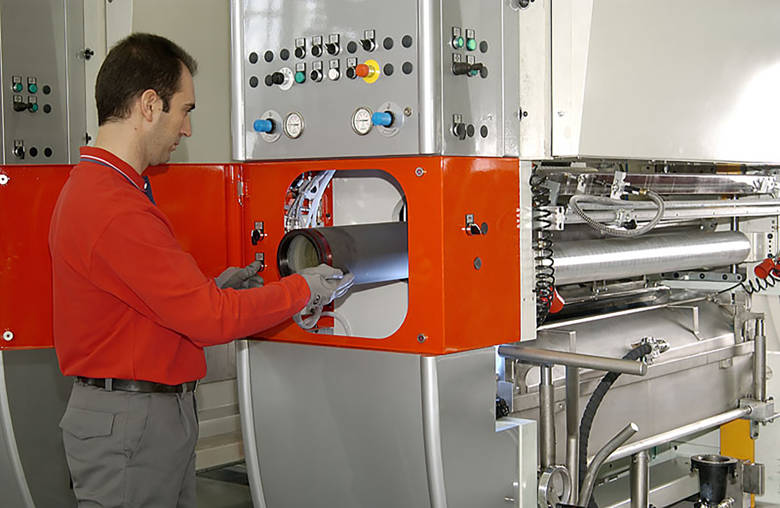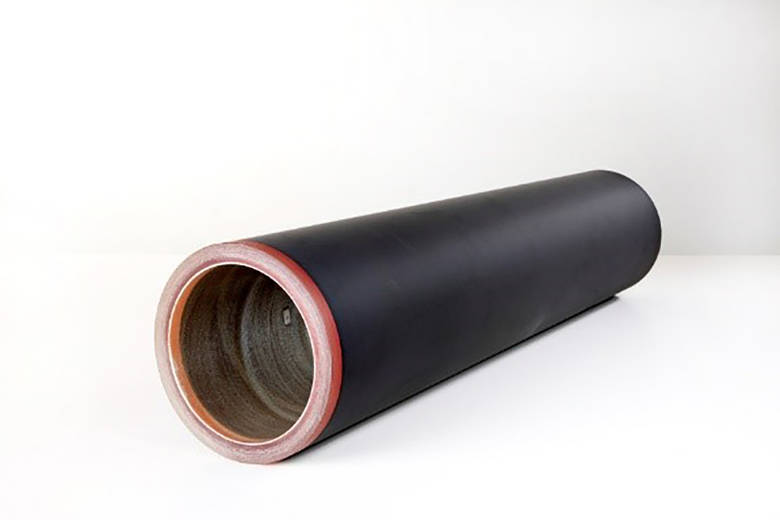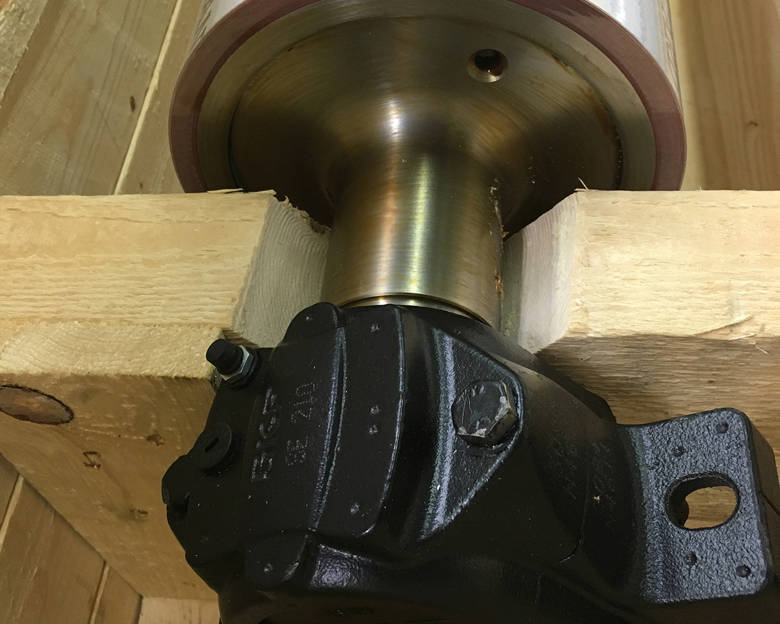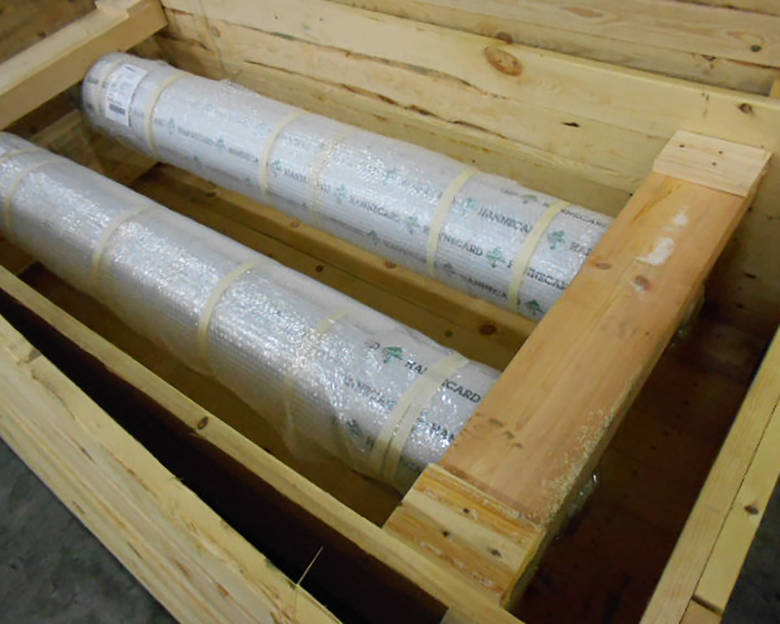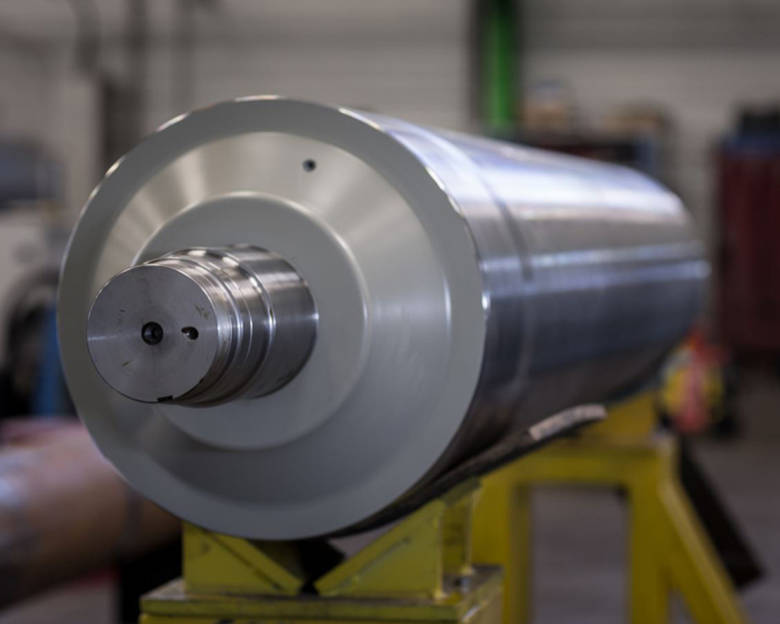 New rollers
New roller cores in steel, stainless steel, aluminum and composite, available in lengths of up to 12m and weights of 32 tons for an extremely wide range of applications. If you are looking for a new design, our experts will be glad to help.
Complete roller design for OEM, engineering offices and end users
Engineering
Roller maintenance, disassembly, inspection and assembly
Packaging: repair and manufacturing of transport crates
Corrosion protection
Find your roller covering solution
Broad range of industries