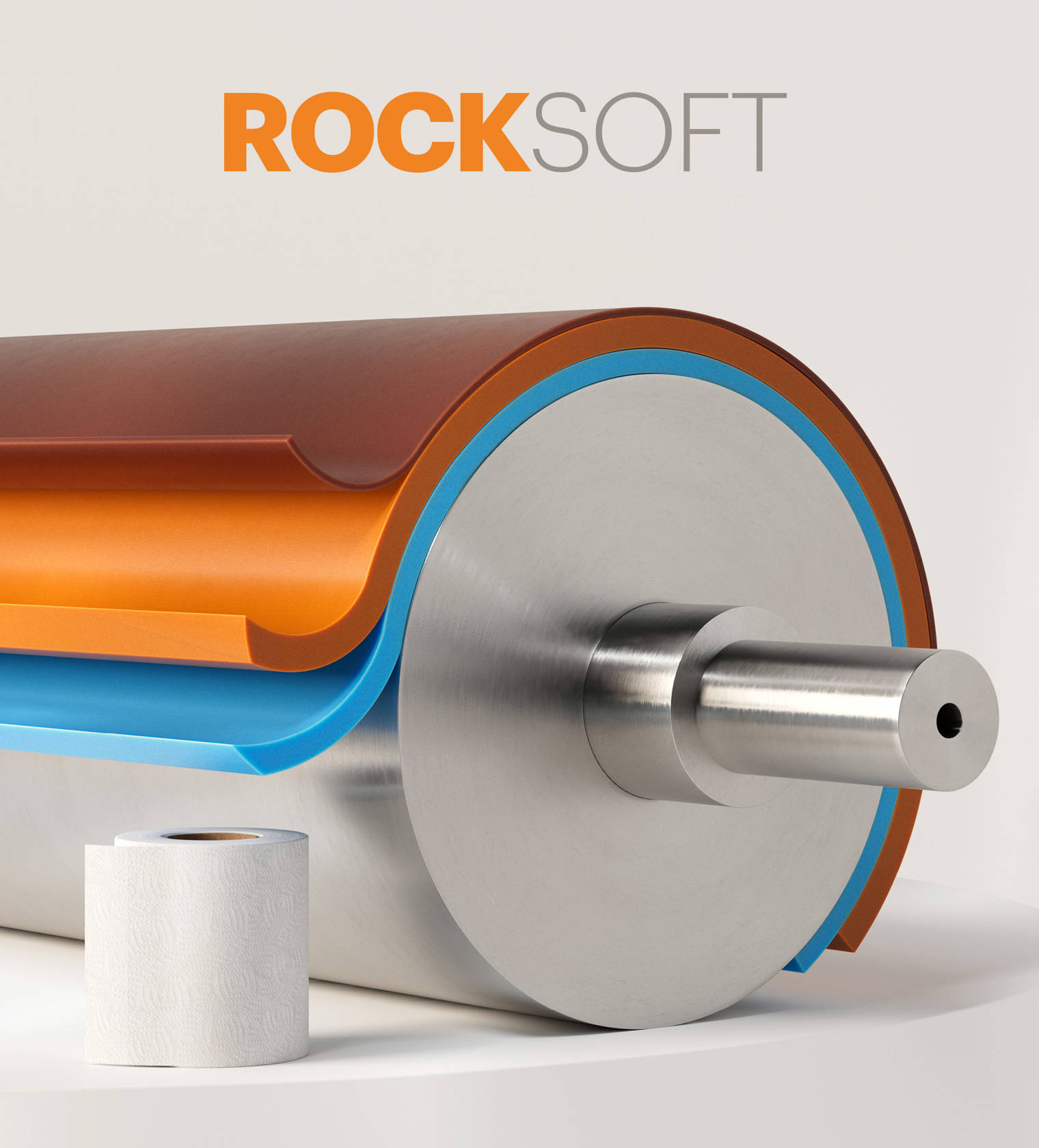 Brand new multi-layered covering for marrying rollers
Introducing the revolutionary and brand new multi-layered ROCKSOFT roller coating covering, meticulously designed for marrying rollers in the tissue industry.
This breakthrough technology enables effortless bonding of tissue plies using only water, eliminating the need for traditional glue application and preserving the product thickness.
Not only does this innovation deliver substantial cost savings for tissue producers, but it also exemplifies their commitment to environmental consciousness by reducing chemical usage. Experience the future of greener and more efficient tissue production with our advanced ROCKSOFT multi-layered roller coating.